The Seven Wonders of Oregon
Posted by Matt Rose on Friday, February 24, 2023 at 10:46:38 PM
By Matt Rose / February 24, 2023
Comment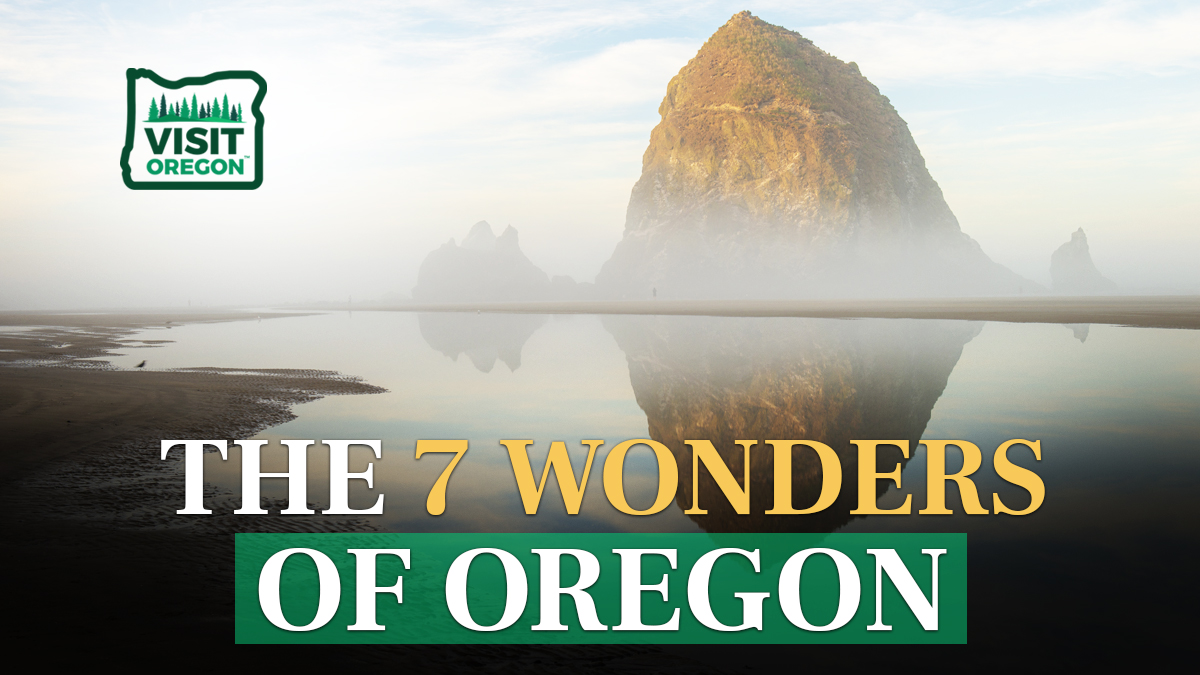 The Seven Wonders of Oregon is a list of seven natural wonders in the state of Oregon. These natural wonders showcase the diverse and stunning natural landscapes that Oregon has to offer. Started as a tourism campaign, the idea was to promote Oregon as a travel destination. All the while showcasing the state's unique and stunning natural landscapes. The Seven Wonders selection considered factors such as geographic diversity, cultural significance, and natural beauty. The purpose of the campaign was to help raise awareness of Oregon's incredible natural beauty. And to encourage visitors to explore some of the lesser-known parts of the state. Today, the Seven Wonders of Oregon is a widely recognized and beloved list of must-see destinations in the state.
Here are The Seven Wonders of Oregon
1. Crater Lake: As mentioned earlier, Crater Lake is the deepest lake in the United States and one of the most stunning natural features in Oregon. It's a must-see destination for anyone visiting the state.
2. Mount Hood: As the highest peak in Oregon, Mount Hood is a beloved destination for outdoor enthusiasts. In addition to skiing and snowboarding in the winter, visitors can also hike, bike, and climb the mountain during the summer months.
3. Columbia River Gorge: The Columbia River Gorge is a spectacular river canyon. This canyon spans the border between Oregon and Washington. The area is known for its scenic drives, waterfalls, and hiking trails.
4. Painted Hills: The Painted Hills are a series of colorful hills and rock formations in central Oregon. The Painted Hills are truly unique and breathtaking to behold. The area is particularly stunning at sunrise and sunset and popular with photographers.
5. Smith Rock: Smith Rock State Park is home to towering cliffs and breathtaking views of the Crooked River. It's a popular destination for rock climbers and hikers alike.
6. Oregon Coast: The Oregon Coast stretches for over 360 miles along the Pacific Ocean, and is renowned for its rugged beauty. The Oregon Coast features Sandy beaches, and charming seaside towns such as Cannon Beach, Newport and Bandon.
7. Wallowa Mountains: The Wallowa Mountains are a range of jagged peaks and alpine lakes in northeastern Oregon. The area is popular for hiking, fishing, and camping, and is known as the "Swiss Alps of Oregon."
These Seven Wonders of Oregon offer a glimpse into the natural beauty and diversity of the state. They represent the unique and diverse landscapes that make Oregon such a remarkable place to visit. Each wonder offers its own distinct beauty and opportunities for outdoor recreation.