Oregon Coast Home Buyers Guide
Posted by Matt Rose on Monday, January 20, 2020 at 4:20 PM
By Matt Rose / January 20, 2020
Comment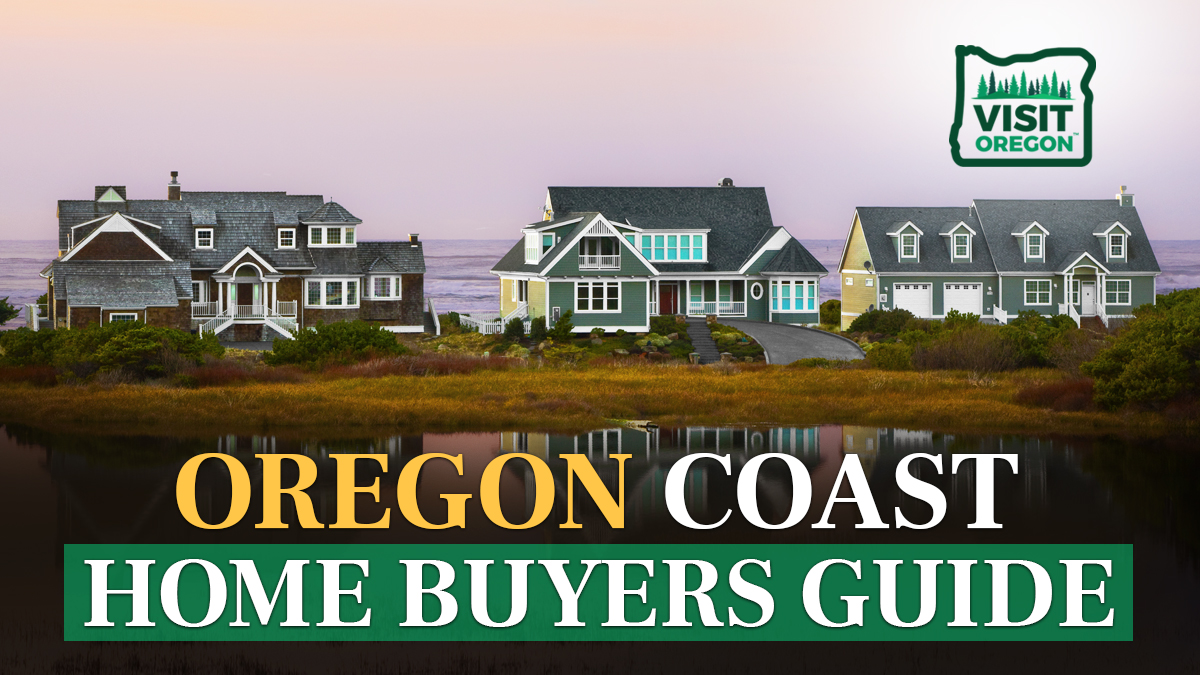 While the Oregon coastline is rural compared to other coastlines in the United States, more people are moving to the area. Citizens from Washington and California are also packing up and seeking homes on the Oregon coastline. Why? Because the coastal home prices in their native states are incomparably high to that of rural Oregon! A three bedroom coastal home in northern California can cost millions whereas a three bedroom coastal home in Oregon can cost half a million.
However, people are flocking to the Oregon coastline from other areas of the country as well! They visit the state and fall in love with the rural and rare beauty that is the Oregon Coast. With beaches that are rarely touched, to the preserved wildlife and natural attractions, the Oregon Coast is the place to be.
Perhaps you're interested in purchasing a home on the picturesque Oregon coastline. In this article, we offer you some basic information on unique financing options in Oregon and the towns and cities that line the coast. It's important to know the area before you move to it!
First, let's take a look at some financing options that are unique to Oregon.
Let's face it: Not everyone can buy a home with straight cash. Obviously, if you have that option, then wonderful! You can skip ahead of this section of the article. However, for those of you that need to know the financing options that are available in the state of Oregon, we've collected some important information for you.
Do yourself a favor and check out the Oregon Housing and Community Services (OHCS) organization. They provide several options that'll help you to finance your future home! They help home buyers with obtaining low mortgage payments, low interest rates that are FIXED and down payment assistance. You must apply in order to see what you're eligible to receive. How does this work? They award eligible recipients with grants that allow their dreams to come true!
Research the Oregon Coast Before Buying!
If you plan to move to the Oregon Coast, research the area thoroughly to ensure that it's the right place for your needs and desires. Once you find the perfect location, then you're ready to find the perfect house! To help you with this, we have compiled some information about the Oregon Coast from the north to the south. We will highlight some of the towns and cities with tidbits of knowledge that'll be useful to you.
First and foremost, the Oregon Coast is divided into three sections: North Coast, Central Coast and South Coast. We'll cover some information on towns or cities in each coastal section.
The Oregon Coast stretches 360 miles from its southern border to its northern border. It has one major highway that trails the entire coast: U.S. Route 101. It starts at Brookings near the California border and ends in Astoria, the northern port city.
And finally, did you know that the Oregon coastline is completely open to the public? Thanks to the legislative bill that was passed in 1967, everyone is free to explore all beaches along the Oregon coast.
The counties on the Oregon Coast are:
Clatsop
Tillamook
Lincoln
Lane
Douglas
Coos
Curry
Some popular towns and cities on the Oregon Coast are:
Cannon Beach - population 1,700
Seaside - population 6,400
Lincoln City - population 8,000
Coos Bay - population 16,000
Gold Beach - population 2,200
Brookings - population 6,300
Let's take a look at some of these areas!
Cannon Beach
Cannon Beach is located along the northern coast of Oregon. It's the least populated of the towns that we've mentioned. However, the classic town has one of the most interesting landmarks known to the Oregon Coast: Haystack Rock. Imagine yourself waking up every morning to view Haystack Rock. Doesn't that sound lovely? The classic scene that you've often seen in the movies can be your scene from your living room window. (Obviously, it depends on where your new home is located. Regardless, living in Cannon Beach gives you easy access to this iconic natural landmark.) The town resides inside Clatsop County and has loads of history from Lewis and Clark's visit there during the early 1800s. If you desire to surround yourself with fewer people, breathtaking views and history, Cannon Beach is a great choice. The average price for a three bedroom home in Cannon Beach is $700,000.
Lincoln City
Lincoln City offers more of a city life than that of the quiet and serene Cannon Beach. Located in Lincoln County on the Central Coast, it's a beautiful place to call home. The main sources of income in this city area healthcare, tourism and retirement. People LOVE to retire to the Oregon Coast for it's serenity, calmness and beauty. With that being said, Lincoln City has some unique quirks that give it a colorful personality. The city as a whole is fairly new. It was incorporated in 1965 when five communities and towns came together to form one city. These five communities were Oceanlake, Taft, Delake, Nelscott and Cutler City. The city found its new name by hosting a contest for school children to choose a name. The people voted on the best name and thus, the city was born! Lincoln City also has the popular Oregon Coast restaurant, Pig N' Pancakes. These famous restaurants only dot the Oregon coastline and offer superb pancakes and bacon! The average price for a three bedroom home in Lincoln City is $300.000. This is considerably cheaper than the housing in Cannon Beach.
Gold Beach
Gold Beach resides on the southern coast of Oregon. It's population is nearly as low as that of Cannon Beach! If you're searching for a coastal town with fewer people and lower house prices, Gold Beach is a wonderful choice. The average price for a three bedroom home in Gold Beach is $300,000. It's not far from the California state border either! Gold Beach was named for the infamous Gold Rush of the 1800's. During that time, people flocked to the nearby Rogue River to dig for gold.
Enjoy finding your new home on the extraordinary Oregon Coast!