Bend Oregon Real Estate Guide
Posted by Matt Rose on Tuesday, January 18, 2022 at 11:43 AM
By Matt Rose / January 18, 2022
Comment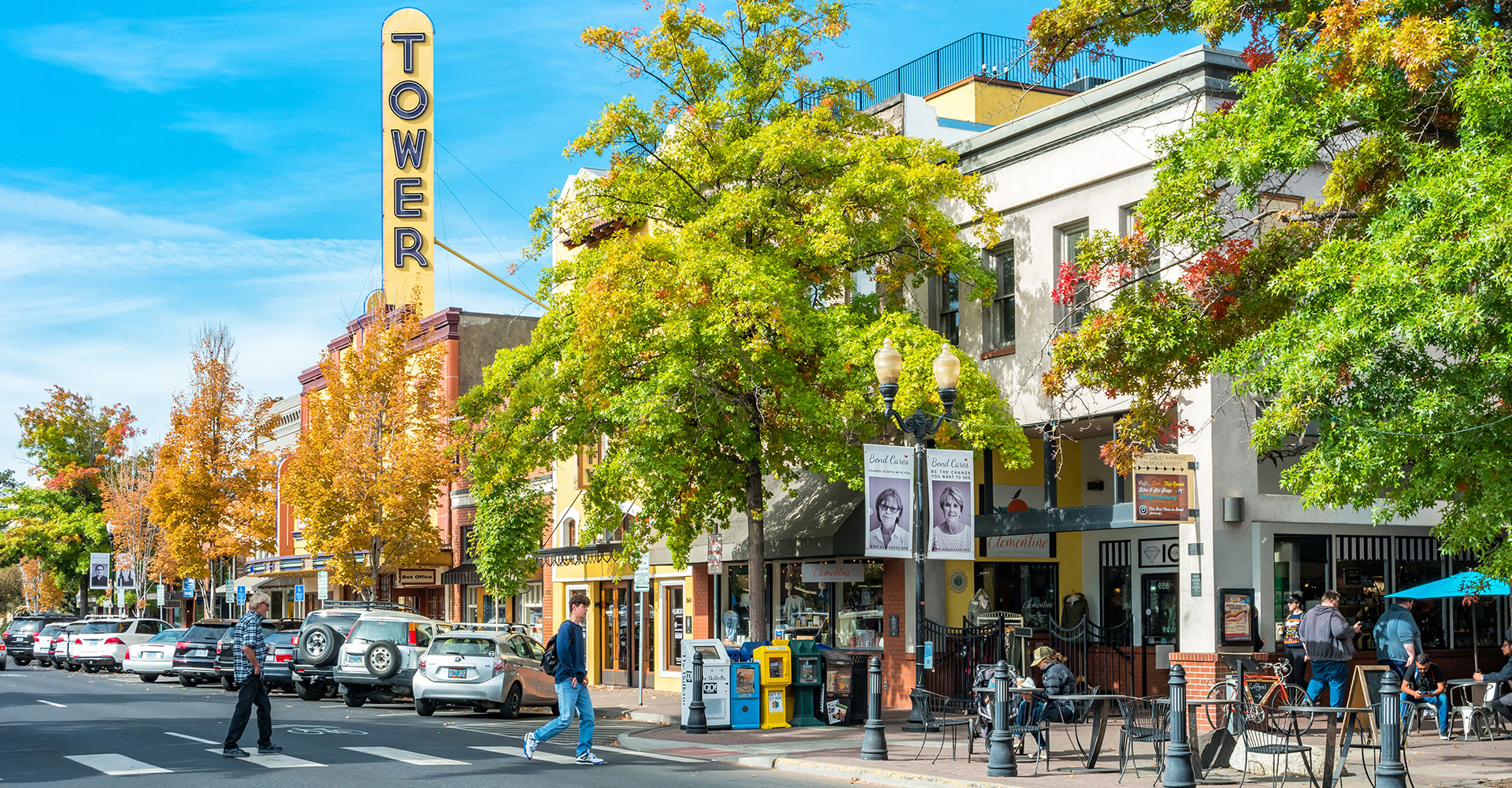 Bend Oregon Real Estate Guide
A thriving economy, plenty of outdoor activities, friendly locals, and sunny days are just a few of the many reasons to move to Bend, Oregon. The city located at the foothills of the majestic Cascade Mountains attracts hordes of people who aren't deterred by the rising living prices.
While lack of available housing remains a channel due to limitations imposed by the surrounding national forests, there is still plenty of options for those who have done their homework. If you're interested in living in Bend or you're an investor, this guide can help you make the right decision.
House Market Overview

Bend housing market can be roughly divided into four major housing zones. Here is a brief overview of home prices in each region:
Downtown & Surroundings: A typical home sells for around a million dollars. Homes in the Orchard District on the other side of the river are much cheaper.
East Bend: Most homes in this area sell between $500,000 and $650,000.
North & NorthWest Bend: New homes usually sell for more than a million dollars.
SouthWest: The neighborhood offers a mixed price tag and some of the best value for home buyers.
Downtown & Surroundings
Historically, the majority of home buying and selling activity took place at Orchard District and River West located on both sides of the Deschutes River near downtown. This area extends towards Southern Crossing along Highway 97. Homes in the area are mostly built some time ago but they command a premium price due to their central location. Expect to pay around a million dollars for a typical two to a three-bedroom home downtown. In comparison, house prices in the popular Orchard District, across the river, are almost half that of the downtown.
East Bend
From a geographical perspective, anything east of Route 97 is a laid-back community with wide-open spaces and extensive acreage. The area comprises Mountain View, Larkspur, Old Farm District, Old Farm District, and Southeast Bend neighborhoods. Anyone looking to get away from the hectic lifestyle of downtown can settle here. Unlike downtown and its surroundings, prices are low and more consistent. The majority of new homes sell between $500,000 and $650,000.
North & NorthWest Bend
In recent times, areas Northwest of Bend, particularly Boyd Acres and Awbrey Butte, are experiencing a renaissance. Everyone including families, young professionals, and retirees is moving here due to an easy lifestyle, great views, and proximity to Route 97. Most homes built here are less than 25 years old, which not only are priced identical to older homes near the downtown but also offer a more suburban feel. This is arguably one of the priciest areas of Bend where homes normally sell for more than a million dollars.
SouthWest
In most real estate guides, the SouthWest is often portrayed as a rich neighborhood; however, this isn't true. While areas such as Century West are known for their large homes commanding a premium price tag, houses in the SouthWest along Brookswood Blvd. are certainly the lowest priced residential properties in the city. In fact, new homes, west of Brookswood Blvd., are often believed to offer the best value for the money - some of which sell for almost half the price of similar properties in downtown and NorthWest Bend. Deschutes River Woods, in the South, is another upcoming community where new homes sell at lower cost and provide spacious layouts.
Greater Bend Metropolitan Area
Two areas around Bend such as Tumalo and communities adjoining La Pine have recently gained prominence among locals. In particular, these are luxury housing communities around Tumalo as well as the southern towns of Sunriver and Three Rivers adjoining La Pine.
The new luxury homes around Tumalo are known to command a high price similar to the million-dollar price tag seen in the NorthWest Bend area. Similarly, prices of new homes in the South, at Sunriver and Three Rivers are high but their prices can vary according to the location, amenities, and square footage. Accordingly, prices can range from half a million to more than a million dollars.
Bend Oregon Rental Market
Almost 40% of Bend's population live in rented apartments that can be divided into three distinct zones. These are:
Downtown & Surroundings: The area is popular with couples and young professionals. Most 1-bedroom and 2-bedroom apartments are located in this area.
Orchard District: The area is very popular among families looking for 3-bedroom or larger apartments.
South Bend: The area along Route 97 is popular for its relatively lower price and large-sized apartments.
Downtown & Surroundings
Based on the population dynamics and needs, most smaller units up to 2-bedrooms are located near the downtown and Southern Crossing. The average rent is $1,803 for a 1- bedroom apartment. The typical price range for such units is between $1,500 and $2,300. The price range reflects the lifestyle of couples and professionals who prefer to live near the downtown and within reach of Highway 97.
Families preferring an active lifestyle often rent larger apartments. While the prices are almost 20% to 40% higher than the surrounding areas, the pedestrian-friendly walkways and well-maintained public areas are an attraction in itself.
Orchard District
Orchard District is known for larger apartments. To reduce living expenses most families prefer to live in spacious apartments. It's also the favorite area for many apartment developers, which means that people can usually find an apartment of their choice at the price point they can afford. Proximity to St. Charles Medical Center and large retail outlets is also a temptation for families employed in the healthcare industry and the retail sector.
South Bend
Besides Orchard District, most large apartments, greater than 1000 square feet, are located along the southern stretch of Route 97. Old Farm District and Southwest Bend are popular for such residential units. These apartments are not only spacious but are priced lower than the rest. For people relocating to the city, this is often the most desirable spot for renting a 3-bedroom apartment.
Bend Housing Market Statistics & Data
According to Redfin, a real-estate brokerage, house prices in Bend are increasing at a steady pace since the last five years. In 2017, the average home price in the city was $380,000, which has since skyrocketed to $710,000.
While the price for a single-family home has increased at a very consistent rate, prices for townhouses have fluctuated wildly between $400,000 and $600,000 peaking at nearly $800,000 in recent years. Similarly, prices for condos and co-ops are the lowest among residential units. As of January 2022, the average price of a condo in the city is less than $350,000. In the last five years, the condo price has mostly hovered around the $350,000 and $200,000 mark.
A Seller's Market
As of January 2022, Bend, Oregon is considered a seller's market. It means that this is prime time to put a home for sale. An average home in Bend stays 62 days on the market. The trend has remained consistent for the last five years except in the second quarter of 2021 when it took up to 100 days to sell a home during the peak of COVID-19.
At the moment, the city's market is considered somewhat competitive because the average home in the city goes pending in around 19 days. Some of these homes get multiple offers and almost 2% sell above the list price.
The city's real estate also depends on the demand for homes in the Orchard District, located on the east side of the Deschutes River. The median price of a typical home in the district is $570,000 and an average home only stays 6 days in the market due to the high demand. Many homes in the area get multiple offers, some with waived contingencies. Attractive homes in the Orchard District can sell at a 5% premium on average.
Bend Rental Market Statistics & Data
The rent of an apartment usually depends on its location and amenities. According to RentCafe, only 4% of apartments in the city are rented for less than $1,000 per month. Similarly, 23% of apartments are priced at less than $1,500. Most tenants pay anywhere from $1,500 to $2,000 for almost 43% of the total rental units in the city. The top-tier pay more than $2,000 for the remaining 29% of apartment units.
Despite such differences, the following data will offer important statistics:
Studio: The median rent of a studio apartment is $1,175. Despite the overall increase in rents, the price fluctuates wildly due to a relative shortage of construction and less demand for this type of unit.
One-Bedroom Apartment: The median rent for a one-bedroom apartment is $1,740, which is a 22% year-on-year change. The price has steadily increased since 2015 and it is expected to stay like this in the near term.
Two-Bedroom Apartment: The median rent for a two-bedroom apartment is $1,995. The price reflects almost 25% year-over-year change since 2015. The demand for 2-bedrooms has increased significantly in the last two years.
Three-Bedroom Apartment: Median rent for a standard 3-bedroom apartment in Bend, Oregon is $2,583, which represents 4% year-to-year increase. It is also the most demanded apartment configuration in the city.
Four Bedroom: Median rent for a 4-bedroom apartment is $2,895. Neighborhoods such as Aubrey Butte and SouthWest Bend command a premium price for a 4-bedroom rental unit; whereas, prices in Larkspur and Boyd Acres are close to $2,000.
The Costliest & Least Expansive Neighborhoods
Due to the individual needs of residents, it's often difficult to compare one neighborhood with another. For instance, the historic downtown area may be the most expansive section to buy a home in the city but it's not the priciest when it comes to renting an apartment. In short, the demand and supply in a particular housing zone determine the price. Here is why:
Old Bend
Average Home Price: $966 per square feet
Average One-bedroom Apartment: $1,803
Summit West
Average Home Price: $647 per square feet
Average One-bedroom Apartment: $1,395
SouthEast Bend
Average Home Price: $441 per square feet
Average One-bedroom Apartment: $1,103
Southwest Bend
Average Home Price: $410 per square feet
Average One-bedroom Apartment: $1,636
Boyd Acres
Average Home Price: $371 per square feet
Average One-bedroom Apartment: $1,400
Century West
Average Home Price: $365 per square feet
Average One-bedroom Apartment: $1,542
Awbrey Butte
Average Home Price: $353 per square feet
Average One-bedroom Apartment: $1,740
Southern Crossing
Average Home Price: $327 per square feet
Average One-bedroom Apartment: $1,362
Old Farm District
Average Home Price: $326 per square feet
Average One-bedroom Apartment: $1,847
Mountain View
Average Home Price: $320 per square feet
Average One-bedroom Apartment: $1,744
The Verdict
Bend, Oregon is still a seller's market due to the shortage of housing inventory and the rising demand for rentals. Therefore, buyers will continue to see an upward trend in the future unless new housing development can keep pace with the increasing demand.
Since there is still a lot of demand for housing, anyone interested in moving to Bend needs to be flexible to get the best value for money. However, this doesn't mean that new home buyers and tenants will have a hard time finding a reasonable place to live. For instance, Orchard District is a well-developed neighborhood near major attractions and transportation routes where prices are still extremely affordable. New developments in the Orchard District and similar inexpensive areas will likely keep prices from inflating anytime soon.
The increasing price trend is reflected in multiple offers for some multi-million homes as soon as they're listed in the market. This clearly reflects the gap between demand and supply, which will remain consistent despite the potential increase in mortgage rates.